To Apply Call 912-754-0496
Announcing Two New Ways to Manage Medical Costs
---
CARE CREDIT CARD
Whether your visit to Effingham Health System's eligible services is planned or unexpected, CareCredit may offer fast, flexible financing options to pay for care. By paying over time, you may be able to budget your treatment costs and make your payments easier to manage. Call 912-754-0496 for more information and to see if you qualify, here are just some of the many treatments and services that you can pay for with your CareCredit credit card at Effingham Health System.
Available for the following EHS Services: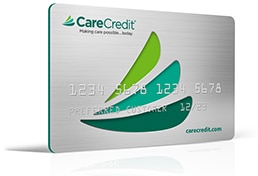 Ambulatory Surgery Center (ASC)
Anesthesiology
Imaging & Radiology
Lab Testing
Occupational Therapy
Orthopedics
Pediatrics
Pharmacy
Physical Therapy
Primary Care
---
BHG Patient Lending
BHG Patient Lending works with Effingham Health System to offer patients an affordable financing alternative. This consumer loan program provides four key advantages:
Easy loan application: Call 912-754-0496

All credit scores accepted*: with no impact to your credit score for applying

Low Monthly Payments: allowing patients to pay for a large healthcare expense over time
Flexible Options: you can choose your payment amount and due date
*Credit history must be sufficient to generate a FICO of greater than zero. Call for full program details.  
---
If you need and qualify for financial assistance, one of our specialists at this number may be able to help you through our Helping Hands Program.