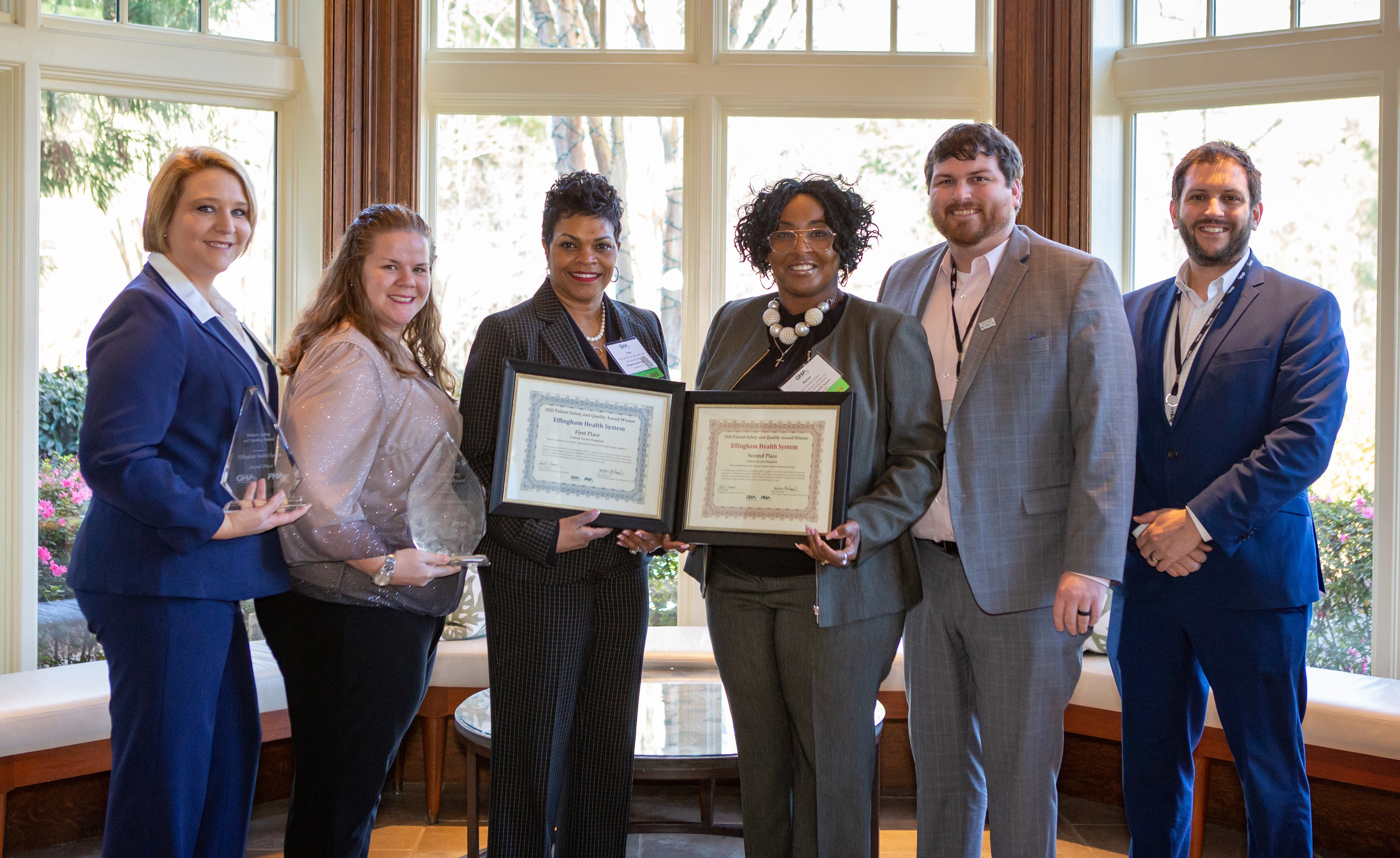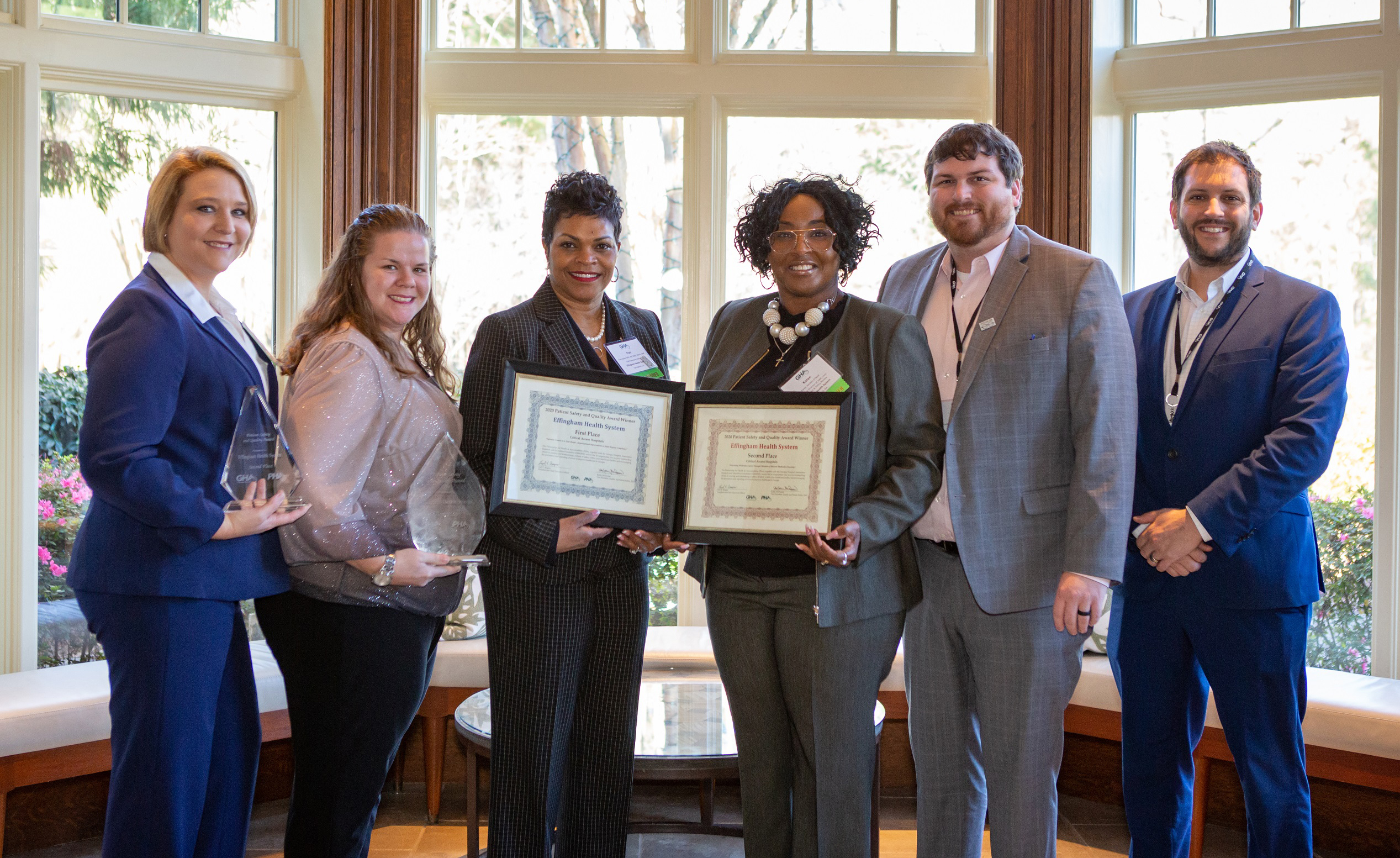 ATLANTA – The Partnership for Health and Accountability (PHA) presented its prestigious Patient Safety and Quality Award to Effingham Health System in Springfield, GA for its project "Infection Control is in Your Hands".  The goal for this project was to significantly improve and expand adherence to proper hand hygiene practices across the organization. EHS won first place in the Critical Access Hospital category for this award. In addition to the first place award, PHA also awarded EHS with a 2nd place award for their project titled, " Prioritizing Medication Safety Through Utilization of Barcode Medication Scanning".
The goals of this project were to increase compliance with medication barcode scanning, reduce and/or prevent medication errors, and improve behavioral practices consistent with patient-centered care.
These annual awards recognize Georgia health care organizations for achievement in reducing the risk of medical errors and improving patient safety and medical outcomes.
"Hospitals are diligently working each day to ensure the safety of their patients," said Georgia Hospital Association President and CEO Earl Rogers. "We applaud Effingham Health System for its successes and for making critical progress in patient safety while ensuring the best and safest care possible for patients."
About PHA
The Partnership for Health and Accountability (PHA), an affiliate of GHA, was established in January 2000 to improve patient care and patient safety in hospitals and other health care facilities and create healthy communities. 
About GHA
Founded in 1929, GHA serves more than 170 hospitals in Georgia and promotes the health and welfare of the public through the development of better hospital care for all Georgia's citizens. The mission of GHA is to advance the health of individuals and communities by serving as the leading advocate for all Georgia hospitals and health care systems. GHA represents its members before the General Assembly and Congress, as well as state and federal regulatory agencies, and is an allied member of the American Hospital Association. For more information, please call 770-249-4500 or visit gha.org.