912-826-3111

---
Professionally Staffed by Chatham Orthopaedic Associates Physicians
This collaboration provides residents of Effingham and surrounding areas, access to extensive expertise in orthopaedics and sports medicine.
Expertise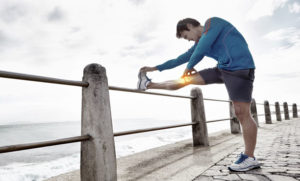 Chatham Orthopaedic Associates' physicians and providers offer general orthopaedic care and specialized treatment for sprained joints, broken bones, knee pain, foot pain, shoulder pain, arthritis, and other orthopaedic injuries and conditions. All in a warm and caring atmosphere.
Facilities
At Effingham Health System, additional facilities and services available for orthopaedic and sports medicine care include:
Full imaging services, including MRI, open MRI and CT scan
State-of-the-art operating room (for inpatient and outpatient surgery, including pediatric orthopaedic surgery)
Physical therapy (therapy center)
Emergency Room (Level IV Trauma Center)
Hours
Tuesday, Thursday, Friday: 6:00AM-6:00PM
Monday, Wednesday: Hours vary
Same Day Treatment
Call 912-826-3111 to schedule an appointment, or to check on availability for same day treatment in the case of an injury.
Located in Rincon
Located on The Square at Town Park West: 613 Towne Park Drive West, Suite 303-304, Rincon, GA