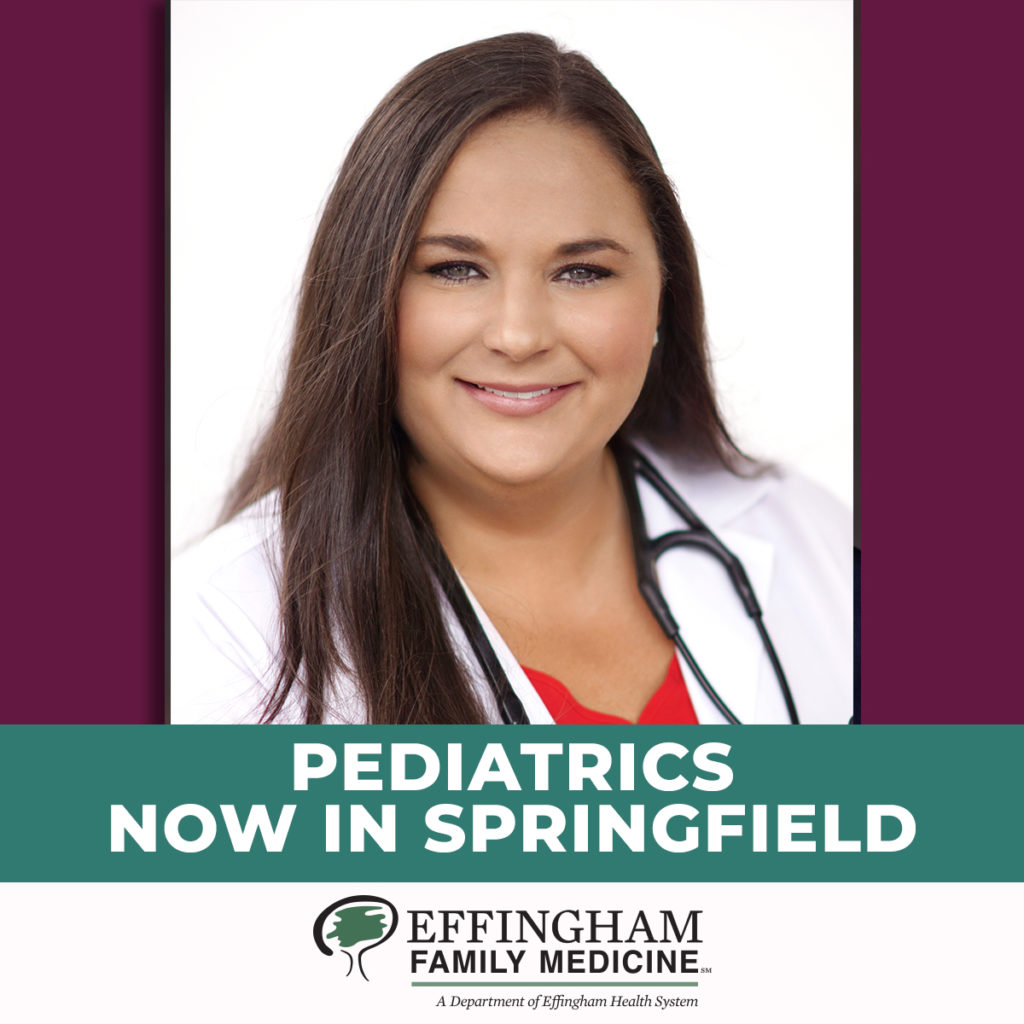 Over the past year, our pediatric services have grown tremendously as we transform healthcare for children in Effingham and surrounding communities. Under the medical leadership of Dr. Bailey Alford, our on-staff Board-Certified Pediatrician, our children and teenagers now receive the same level of health care—close to home—that we offer all our patients. In order to accommodate this growth, we have moved our pediatric appointments to our Springfield office only. 
This move will help us provide the most convenient and dedicated care to better serve all our patients in Effingham County. We will continue to provide appointment times all week, Mondays through Fridays, from 8am- 5pm.
It is with great pleasure that we are currently expanding our pediatric services by adding Jana Marks, a Pediatric Nurse Practitioner. The addition of the Pediatric Nurse Practitioner will provide additional services and quality of care to our community.
Our mission, as always, is to provide our patients with compassionate pediatric care, and quality services that meet the highest level of expectations. We look forward to continuing to serve you at our Springfield location.
To schedule an appointment please call 912-754-1035.
If you would like to request your records call 912-754-0162.